Tangzhong Milk Bread
So soft and fluffy.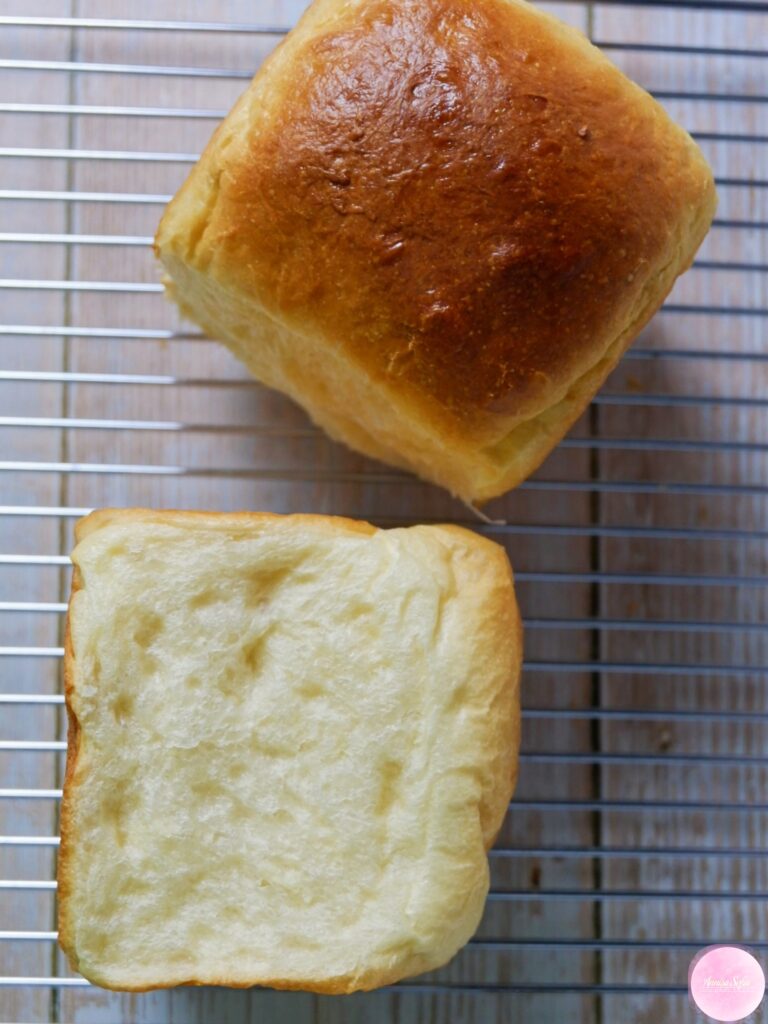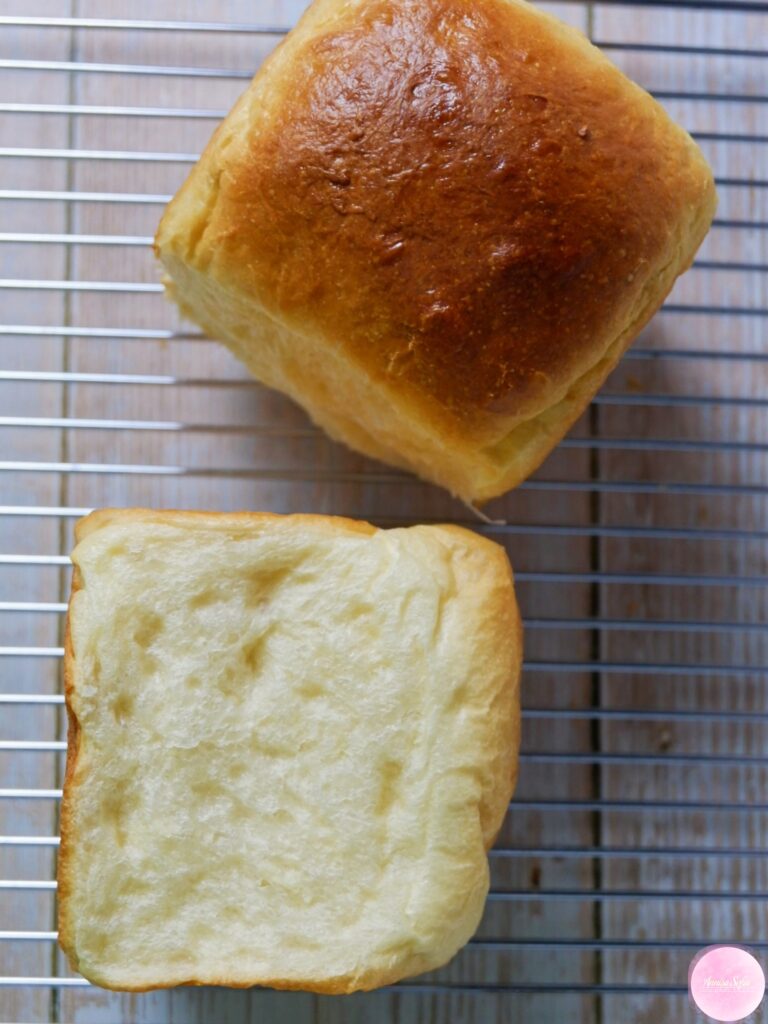 Tangzhong Milk Bread
Description
An upgrade to the regular homemade milk bread. By adding in the tangzhong/roux, bread becomes softer and fluffier.
Makes 2 normal loaves or 4 short ones.
Tangzhong/Roux
Bread dough
Make tangzhong

Add water and milk to a pot. Let it come to a simmer. 

Then add in flour and stir to combine. 

Switch off heat and let it cool to room temperature.

Make bread dough - wet ingredients

Add egg and milk into the bread maker.

Add dry ingredients

Then, add in flour, sugar and milk powder.

Make a well in the corner, add salt and cover.

Then, add in baking powder, yeast, tangzhong and butter.

Knead the dough and let it rise

Insert into bread maker. Select knead/dough function.

Once the kneading is done, let the dough rise until double in size. This should take around 1 hour (depending on surrounding temperature).

Divide dough

Divide the dough into 4 portions. Shape it into a ball and let it rest for 10-15 minutes.

Butter the bread tin

Before shaping the dough, butter the bread tin and set aside.

Shape the dough

Take one dough ball, sprinkle generously with flour and slightly flatten it.

Using a rolling pin, roll the dough into an oval with a thickness of around 1cm. Then, fold into thirds.

Rotate the dough 90°, roll a little then fold dough onto itself to form a log. Seal the seams and place into bread tin.

Repeat for the rest.

Second rise

Let the dough rise for another hour until it is almost at the top of the bread tin. 

Bake time

Preheat oven to 160°C for at least 10 minutes before baking.

If you are not covering the bread dough with a lid, brush the top with milk before baking.

Bake at the lowest rack for 25-30 minutes.

Cooling time

Once the bread are baked, immediately take it out from the bread tin and transfer to a wire rack to cool completely.

Serve

Once cooled, it is ready to be sliced and served. Enjoy!
Bread, Milk bread, Tangzhong, Tangzhong milk bread
Have you tried this?
Recipe Card powered by