Mini Basque Burnt Cheesecake
Rich, decadent cheesecake, perfectly-apportioned to single serving.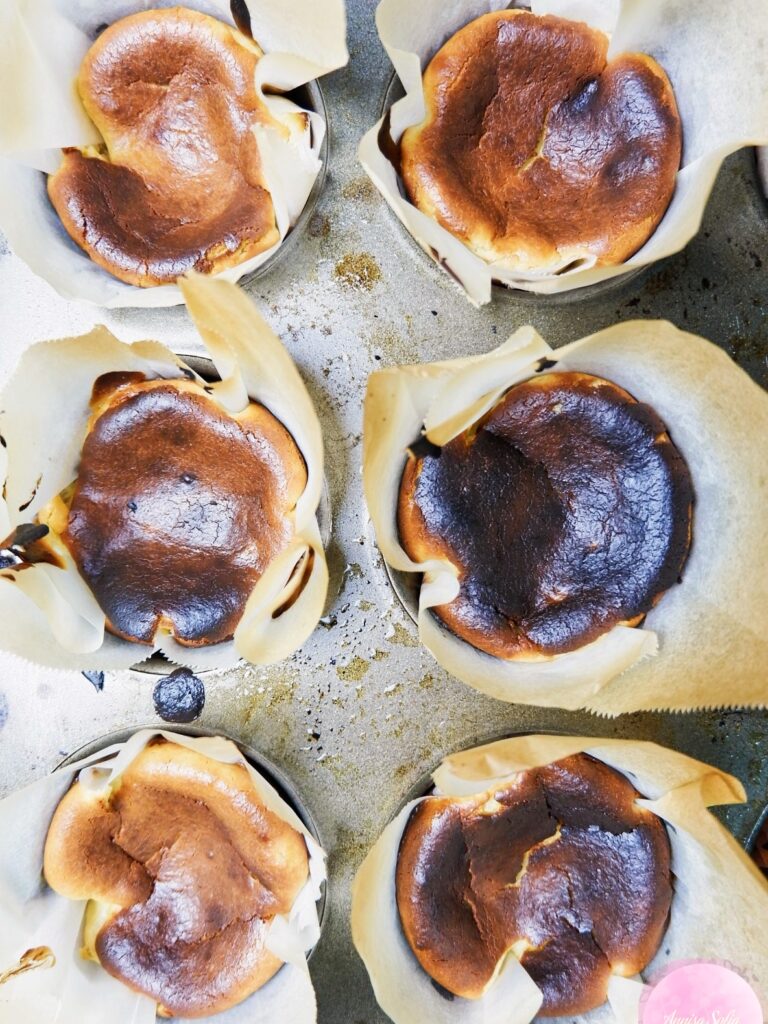 My mum suddenly fell in love with this cake and kept buying them for quite some time. That is until I discovered how easy it is to make these. Rather than baking the whole cake, I've chosen to make mini versions as it is easier to eat and store. You do lose a bit of creaminess compared to the whole cake because of the size, but it is still delicious and comparable to the ones we bought.
Do give this a try and let me know how it turns out.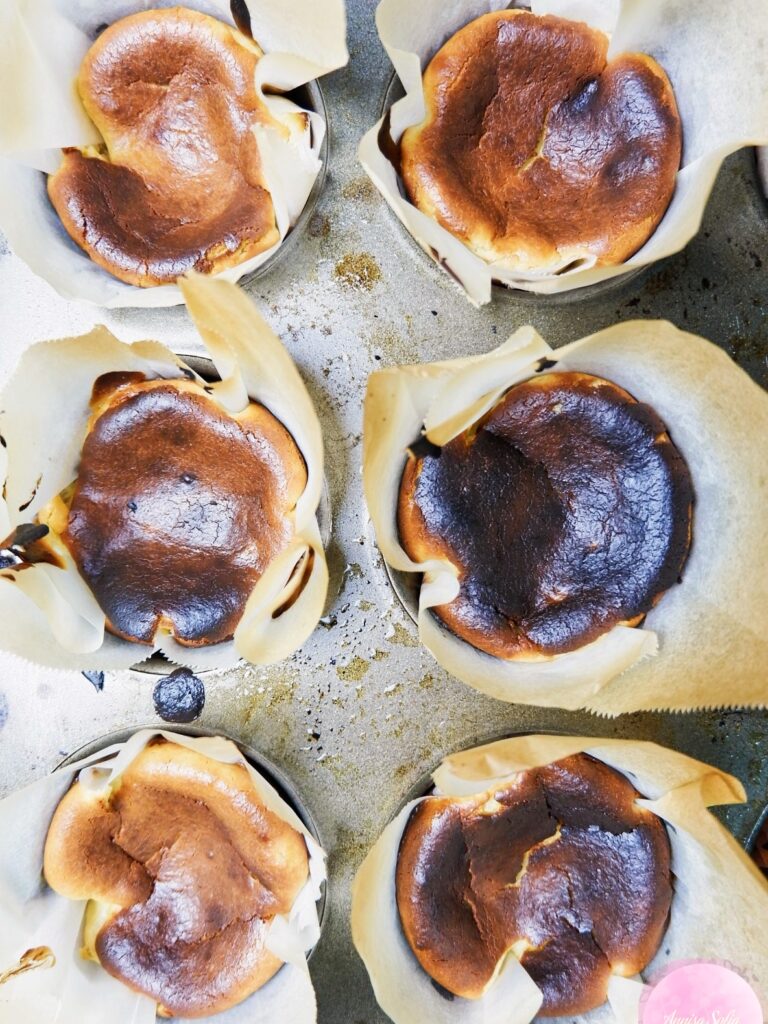 Mini Basque Burnt Cheesecake
Description
Burnt cheesecake is one of the easiest cheesecake to make. It is almost impossible to go wrong with this recipe simply because as the name says it - you're meant to burn it.
This recipe makes around 7-8 mini cakes, depending on how full you fill in the holes.
Preheat oven

Preheat oven to 225°C for at least 10 minutes before baking. 

Mix sugar and cream cheese

Add sugar to cream cheese and mix well.

Add wet ingredients

Beat eggs well then add to cream cheese mixture. Mix.

Add in whipping cream and mix again.

Add remaining ingredients

Add in flour, vanilla extract and salt. Give the batter a final mix.

Fill mould

Line cupcake tins with baking paper / cupcake liners.

Fill each mold until full. Then drop the tray on the counter a few times to remove air bubbles.

Bake

Bake at 225°C for 15min, plus additional 5 min on top grill only to get the desired browning level.

Cool and serve

Let it cool to room temperature then refrigerate for at least 3 hours before serving. Enjoy!
Burnt cheesecake, Basque burnt cheesecake, Mini burnt cheesecake, Mini basque burnt cheesecake
Have you tried this?
Recipe Card powered by