Soft, Homemade Cinnamon Rolls
Sticky, gooey goodness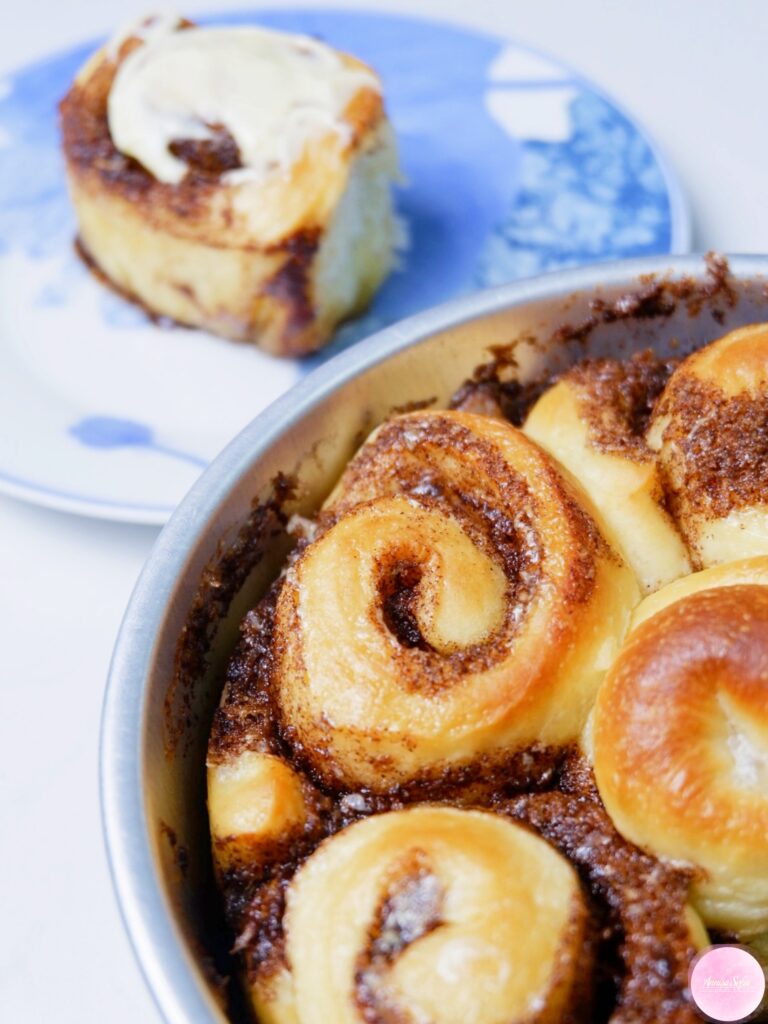 Aaaa cinnamon rolls. I like them but somehow I rarely buy them. This is the first time I'm making cinnamon rolls. I tweaked my basic bread dough recipe for this. The results? Amazing! Sugary, sticky cinnamon filling encased in soft, pillowy buns. Pair it with my cream cheese frosting to complete the set.
Credit to Tastes of Lizzy T for the idea of pouring cream over the roll. You can refer to her recipe here:
https://www.tastesoflizzyt.com/homemade-cinnamon-rolls/#recipe
As always, hope you will give this a try and let me know how it turns out.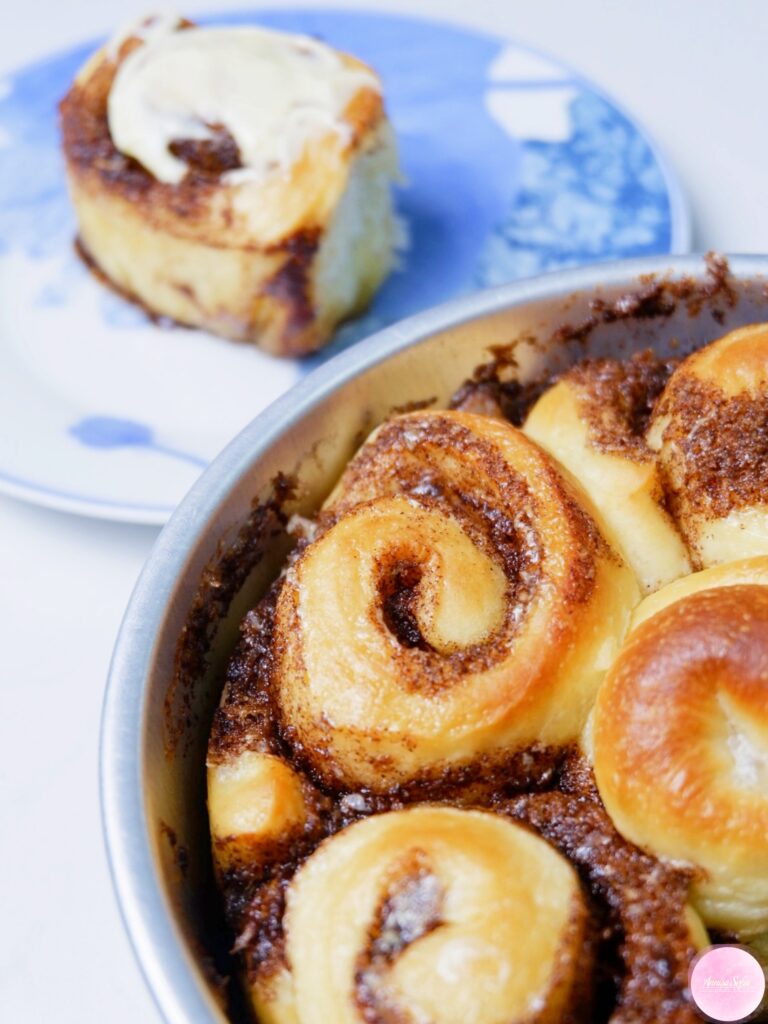 Soft, Homemade Cinnamon Rolls
Description
This is another variation of my basic dough recipe. The addition of cream in this recipe makes the bread much more pillowy and the fillings gooey. 
Makes 12 rolls.
Bread Dough
Cinnamon Filling
Prepare yeast

Combine the yeast with 2 tablespoons of water and 1 teaspoon of sugar. Stir and let it sit for 5-10 minutes until frothy.

Add ingredients into bread maker

Add dough ingredients into the bread maker. Start with wet ingredients - water, egg and yeast mixture.

Then add in the rest of the ingredients - bread flour, sugar, salt and baking powder.

Lastly, add in butter. 

Insert container into bread maker and select knead/dough function. Once done, let it rise until double in size. 

Prepare cinnamon filling

Let the butter soften until it is almost melted. Add brown sugar and cinnamon. Mix thoroughly and set aside.

Shape dough and second rise

Once dough has risen, punch the air out and cut dough into halves. Roll into a square sheet around 26x26cm each. Spread the half of the cinnamon filling evenly on the dough.

Roll the dough into a log and tighten the seams. Cut each log into 6 equal pieces. Place into lined baking tin and let it rise until double in size. Repeat for the other half.

Pour cream and bake

Preheat oven to 160°C for at least 10 minutes before baking.

Warm the cream in the microwave for 15-20 seconds until just slightly warm. Then use a spoon to pour it over the rolls. Let it soak a little then bake for 25-30 minutes.

Ready for serving

Once the bread are baked, let it cool just slightly until warm enough to handle. It should take around 5-10 minutes.

Good to be eaten on its own or spread the top with my cream cheese frosting while still warm. Enjoy!
Bread, Cinnamon Rolls
Have you tried this?
Recipe Card powered by