Best Butter Cake from scratch!
Old-school butter cake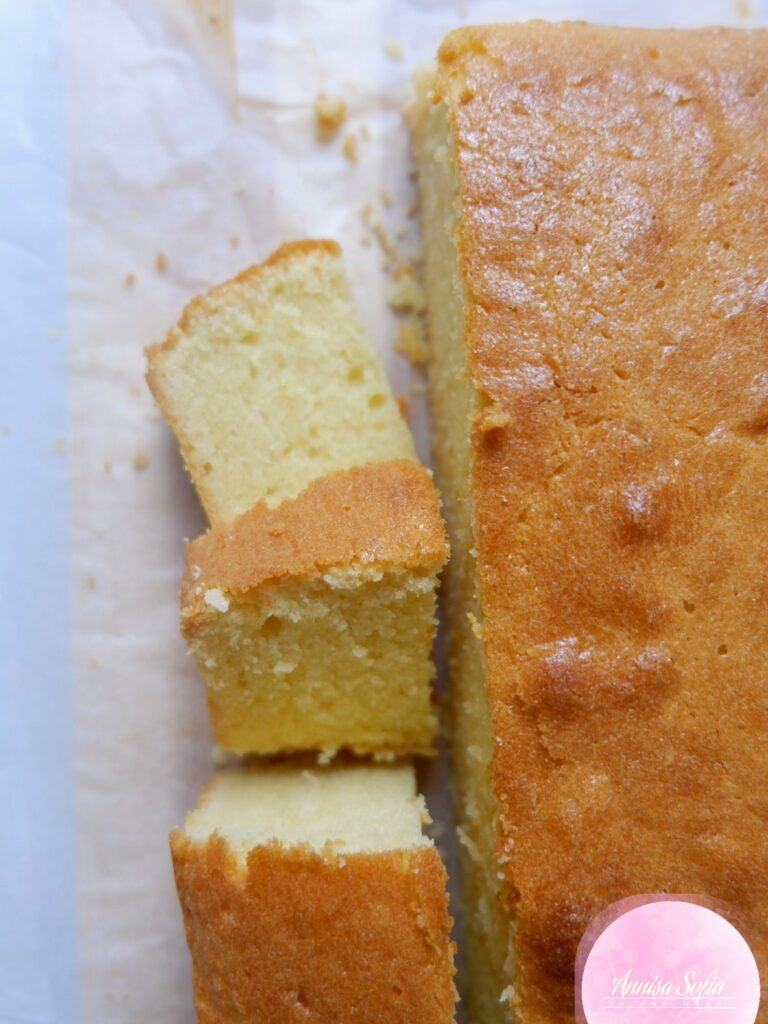 This butter cake is one of my go-to cakes to bring for office gatherings. It's popular among my colleagues, with many requesting the recipe.
Again, this is one of the recipes that I learnt from my aunty. This recipe marks the start of my baking journey. Once you've mastered one basic recipe, you'll gain enough confidence to start on your own journey as well.
Do give this a try and let me know how yours turn out.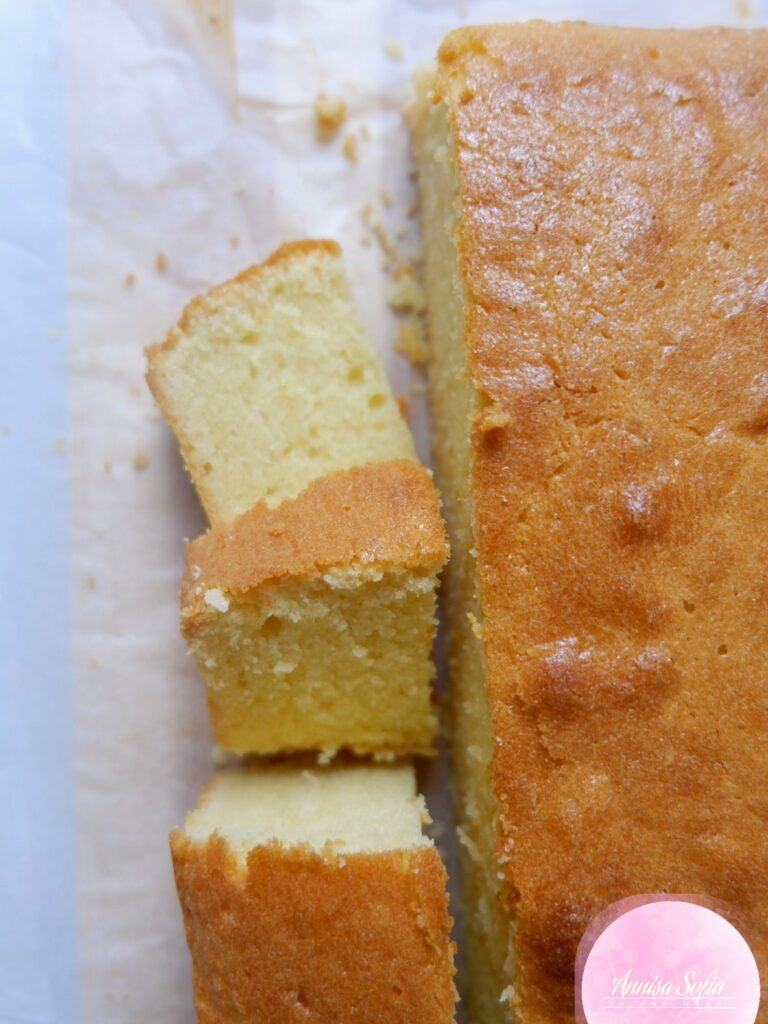 Best Butter Cake from scratch!
Description
If you're looking for the perfect description for this cake, try moist and buttery. Fresh out of the oven, the top and sides are slightly crunchy. Once it is slightly warm to handle, cut it up and enjoy immediately if you wish. However, if you prefer more flavour, leave the cake overnight. By the next morning, the cake will become more flavourful and moist. I can't decide which of the two I prefer. 
Makes one 20x20cm square pan cake.
Preheat oven

Preheat oven to 160°C for at least 10 minutes before baking. 

Ensure all items are at room temperature

Let your butter, milk and eggs come to room temperature before using them. 

Cream butter and sugar

Cream butter and sugar until white and fluffy. Start with low speed then increase speed to medium. This should take around 5 minutes.

Add eggs and flour

Add in eggs, two at a time, alternating with flour. Ensure the eggs are fully combined before adding in the flour. Repeat until all the eggs and flour have been used up. 

Give the bowl a scrape.

Add remaining ingredients

Add in milk, vanilla extract and salt. Beat the mixture until just combined.

Bake

Pour the mixture into a 20cmx20cm square pan lined with baking paper. Bake for 45-50 minutes or until a skewer inserted comes out clean.

Round pan also works well. I prefer square pan since it is easier to cut and store.

Serve!

Once cake is cooked, remove from the oven and let it cool for 5-10 minutes before removing it from the pan.

You may either serve the cake warm or let it cool completely to store or frost. Enjoy!
Desserts, Cakes, Butter cake
Have you tried this?
Recipe Card powered by