Fish & Tomato Stew
Perfect for a light meal.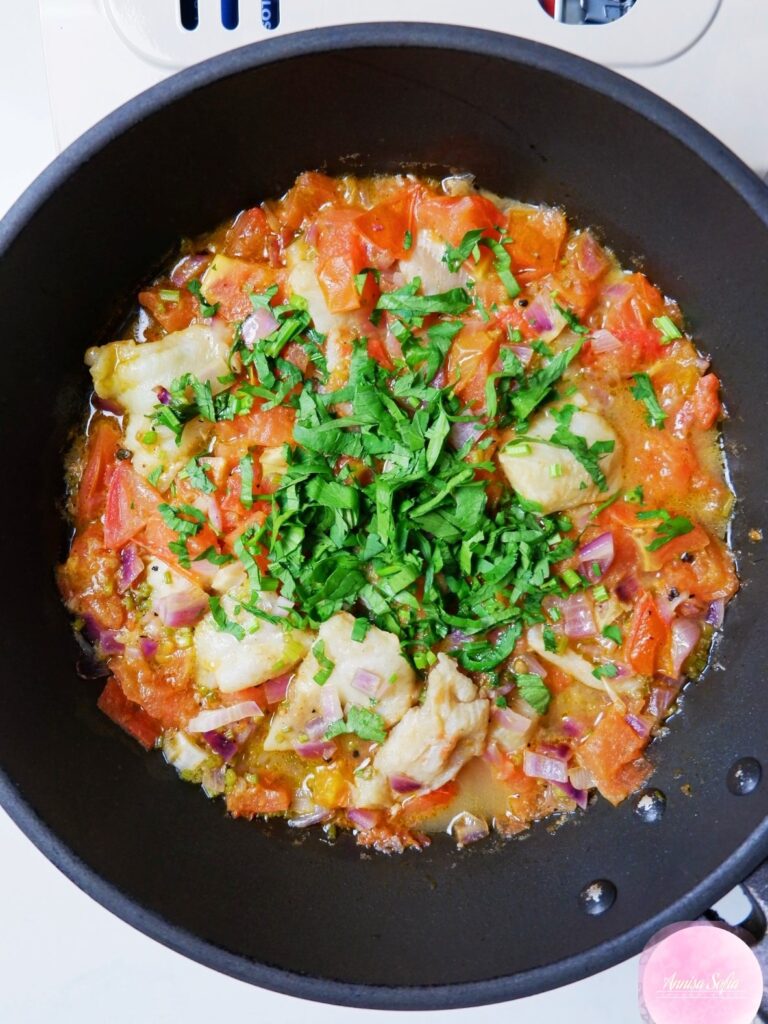 I learnt this recipe from my aunty back in my school days. Since then, I've been making this countless times. It's good as a light meal when paired with bread or for a full meal, toss it up with pasta of choice.
The trick to making this delicious is to use good tomatoes. I usually buy the tomatoes that I like eating raw to cook this. Give this a try and let me know what you think of it.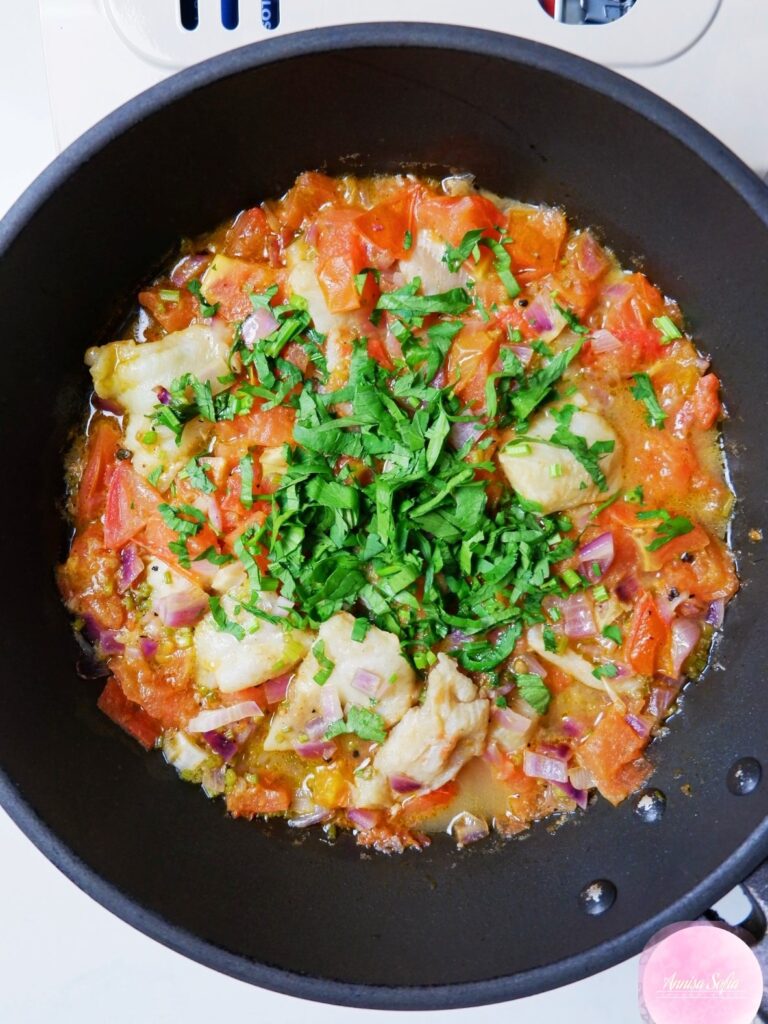 Fish & Tomato Stew
Description
Nothing could be easier than this fish stew. All the ingredients are mixed beforehand then added to a pan to stew. Cooking this does not take much time as by the time the fish is cooked, all other ingredients are done as well. 
Prepare the ingredients

Cut tomatoes and onion into cubes.

Chop the coriander/parsley finely. Separate the stalk and leaves.

Slice the fish fillets into small pieces.

Combine stew base

In  a bowl, combine onion, tomatoes, coriander stalk, olive oil, apple cider vinegar, salt and black pepper. Mix well. 

Have a taste. Add more salt and black pepper if needed.

Add ingredients to pan

Add half of  the stew base to a cold pan. Layer it with fish fillets and top with remaining half. Switch on heat to medium and cover the pan. 

Stew away

After 10 minutes, check whether the fish is cooked. If yes, turn off heat. If no, add another 2-3 minutes.

Serve

Sprinkle with coriander leaves and serve. Enjoy!
Stew, Fish stew, Fish and tomato stew
Have you tried this?
Recipe Card powered by